Make Massage Part of Your Wellness Plan!
Swedish Massage - Designed to relieve stress and muscle tension and improve overall circulation. This type of therapeutic massage is guaranteed to make you float away on a cloud of bliss! 1/2 Hour $40 1 Hour $70 1-1/2 Hour $100
Deep Tissue Massage - A combination of Swedish massage and other special techniques to affect the deeper layer of muscle. Relieves chronic pain and soreness and releases tension and pain associated with stress. 1/2 Hour $40 1 Hour $70 1-1/2 Hour $100
Neuromuscular Therapy - A comprehensive program of soft tissue manipulation techniques that balance the central nervous system with the musculoskeletal system. Designed to help relieve chronic or acute pain. 1/2 Hour $40 1 Hour $70 1-1/2 Hour $100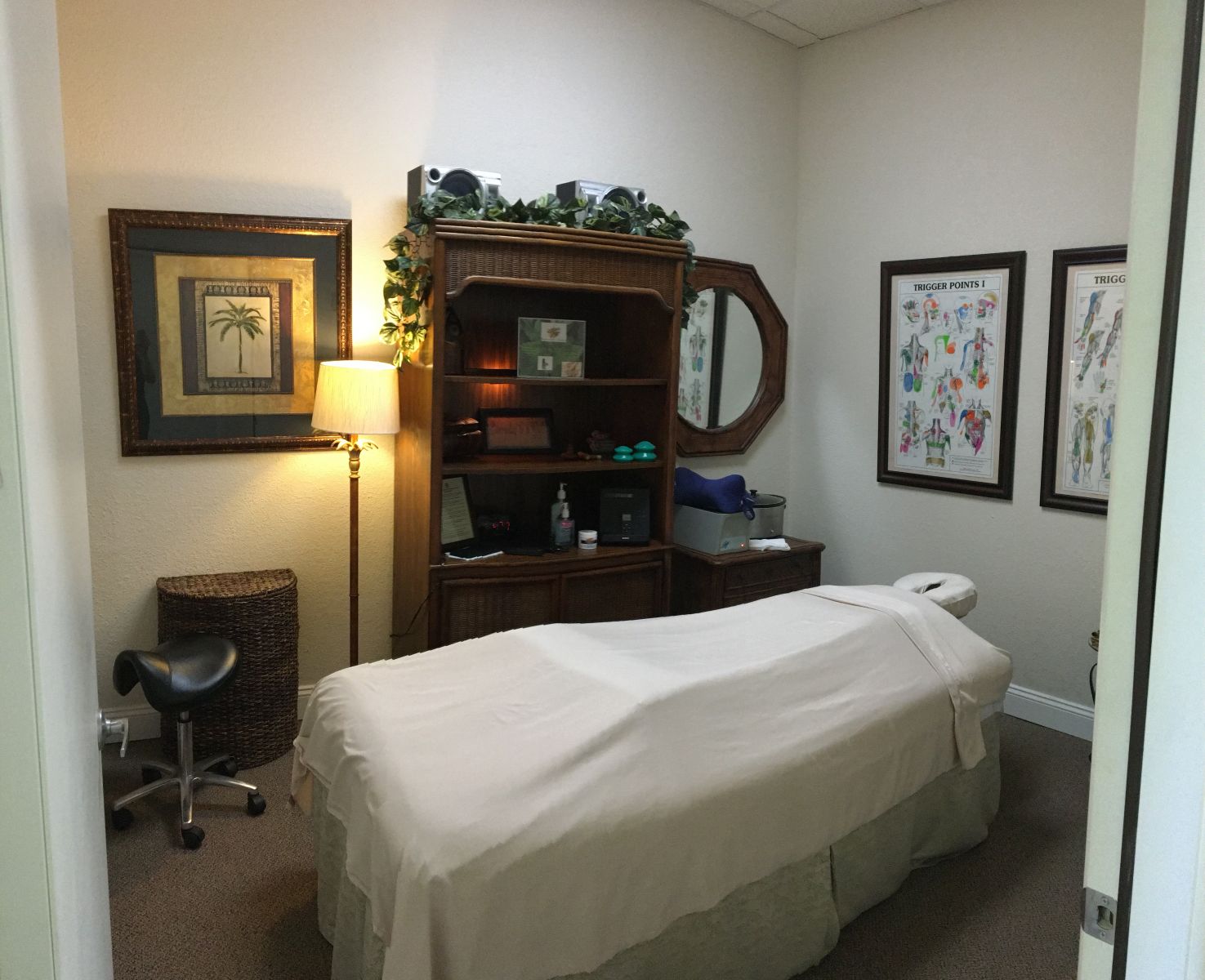 Pregnancy Massage - Just for the mother-to-be. Let us take care of the aches and pains associated with being pregnant, and allow you to float away on a cloud of bliss! 1/2 Hour $40 1 Hour $70 1-1/2 Hour $100
Childrens Massage - A special combination of massage techniques designed specifically with your child in mind. This massage will help promote relaxation, improve circulation and increase flexibility. Ages 6 months to 17 years. Treatment times and price vary, depending on age.
Chair Massage - Great for those who are limited on time. A brief massage done while you sit in a specially designed chair. Generally done right through your clothing by the massage practitioner. Sure to leave you feeling both rested and energized. Generally lasts from 5 to 30 minutes. $1 a minute Customize your time!
Peppermint Foot Rub - A 20 minute foot rub with massage oil followed by a brisk rub with peppermint essential oil and then wrapping in a hot towel for 10 minutes. 1/2 Hour $20
Reflexology - A 45 minute non-intrusive complementary health therapy treatment, based on the theory that different points on the feet, lower leg, hands, face or ears correspond with different areas of the body. The benefits of reflexology include its ability to stimulate nerve function, increase energy, boost circulation, induce a deep state of relaxation, eliminate toxins, stimulate the central nervous system, and prevent migraines. 45 minutes $55
Craniosacral - Craniosacrall therapy is a gentle, noninvasive form of bodywork that addresses the bones of the head, spinal column and sacrum. The goal is to release compression in those areas which alleviates stress and pain. Craniosacral therapy seeks to restore the natural position of the bones and can decrease stress from chronic injuries as well as provide relief from migraine headaches, neck and back pain, temporomandibular joint disorder (the inflammation of the joint that connects the lower jaw to the skull) and more. 60 minutes $70
Call today to schedule the massage your body deserves!
Call the Studio at 727-398-6732 or
text my personal cell phone at 727-460-2405
Gift Certificates Always Available!
| Service/Product | Rate | |
| --- | --- | --- |
| Chair Massage | $1.00 | / 1 minute |
| Craniosacral | $70.00 | / 60 minutes |
| Peppermint foot rub | $20.00 | / each |
| Reflexology | $55.00 | / each |
| Therapeutic Massage | $40.00 | / 30 minutes |
| Therapeutic Massage | $70.00 | / 60 minutes |
| Therapeutic Massage | $100.00 | / 90 minutes |